Every wall in the house was white, and very damaged with nail holes and gouges--the whole home was previously a rental home so there was a lot of things slapped together: adhesive hooks everywhere, ugly mack tack on the shelves. The appliances are outdated, but at least they are white and they came with the house!
Before
After
When we replaced the counter top I had a lot of problems matching paint. I tried to do the kitchen in a tan color and it turned out yellow. Then I tried it in a muddy color and it was too dark for such a small kitchen. Finally I settled on "pumpkin seeds", the color you see in the photo. I liked it so much I painted my entrance and spare bedroom the same color too!
Before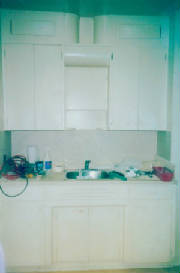 After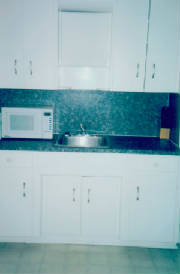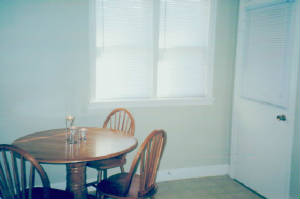 Before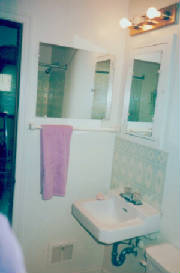 After
The previous owners loved mirrors and towel bars in the bathroom. I pulled out at least five mirrors and handful of tacky towel bars.