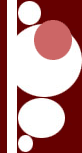 Music
World Service-Delirious?
Originally I bought this CD for the Song Majesty which I first heard on Yahoo! LAUNCHcast. I was pleasantly surprised to find I enjoyed almost every song on the CD thoroughly! Delirious tends to change their style from album to album.
I've found in my transition from secular to Christian music that for almost every secular artist (excluding thrash, death metal, etc.) there is a close match in style with Christian artist(s). The style in World Service is much like a Christian U2. So if you love U2 and would like a Christian version, this is the one for you. The songs range from praise (Majesty) to serious issues like being wholey devoted to God (Inside Outside) and songs about our struggles as Christians. Check it out, I'm sure you won't be disappointed!
This past June I got the opportunity to visit
Creation 2005
in Mt. Union, PA. It was a huge outdoor Christian concert in which I got to see some of my favorite Christian bands live, including The Newsboys, Casting Crowns, Jeremy Camp, Kutless, and Mercy Me. If you love live music, camping out and "roughing it" a few days, as well as being surrounded by positive, on fire for Jesus people I recommend you check it out next year. It's definitely worth the trip, and I wasn't the only Canadian there, either. There were people there from Mexico and even France! In addition the the music there are a ton of great speakers. It's a great opportunity to get yourself fired up again if you feel like you have been lacking spiritually. Click on thumbnails to enlarge photos.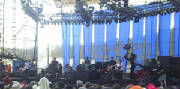 When I first started listening to Christian music, Jeremy Camp quickly became one of my favorites. Christian music isn't popular where I live, it's virtually unheard of. There are no Christian radio stations where you can preview music. My boyfriend introduced me to some of his favorites, Jeremy Camp being one of them. I also started listening to Christian artists on Yahoo's LAUNCHcast on the internet.
Jeremy Camp's CD "Stay" still gets a lot of play time in my car and I never tire of it. He also put out a great praise CD called "Carried Me" and his newest CD, "Restored". If you like harder Christian music with lyrics that glorify God (and that you can understand!) Check out any of his CDs and I guarentee you'll love them!
The song "Voice of Truth" by Casting Crowns was the one that won me over. I got their CD for Christmas and was pleasantly surprised to find I enjoyed most of the songs on the CD. You know how it is to buy a whole CD for one song, and how disappointing it is to find that's the only good one! I am able to relate to their songs, as they deal with the difficulties of being strong for God when we feel weak, sharing our faith, hypocricy, etc.
I have always enjoyed a few songs by the Newsboys, in fact, they were one of the first Christian bands I heard of back in junior high. But it wasn't until last fall I heard the song, "Pressence" and went out and bought the CD. Again, I loved all the songs on "Devotion" and play it over and over. The Newsboys have stood the test of time and played many old favorites from over the years at Creation. What impressed me the most was halfway through their performance the lead singer took a break from the music and talked about what God had done in his life. His excitement for the Lord was evident and a welcome change from some of the bands we saw earlier that day, who jumped around the stage in sleeveless shirts with their biceps all pumped up, screaming lyrics you couldn't understand. He also prayed before they proceeded with the rest of the show. And the encore was not one song but three.
Kutless was one of the first Christian bands I listened to. I previously listened to a lot of harder secular stuff, so Kutless was a good substitute. Although, I have grown to prefer the praise and worship style to the hard rock and CDs by Kutless, 12 Stones and Blindside have been set aside, Kutless put out a praise and worship CD called "Strong Tower" which is worth checking out. It has old praise favorites and a few new songs they wrote.